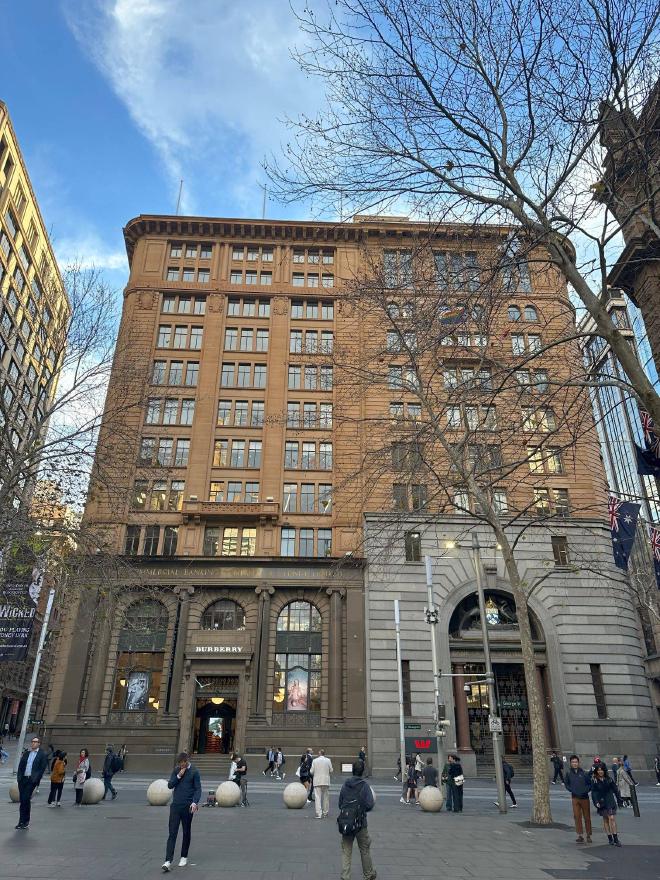 Thumbnail image: 343 George Street, Sydney is a heritage-listed former bank building built from 1921 to 1925, and until 2008 housed the Commercial Banking Company of Sydney (CBC) and later National Australia Bank. It is now a nine-storey retail and commercial premise.
What's been happening #
Music of the Week #
I'd first heard of San Cisco via their Fred Astaire song long back - I can't even remember where. Maybe from one of 8 tracks playlists? A few years back they did an amazing Between You and Me Live at Home gig that I frequently re-visit. Go give it a listen. It's about 38 minutes long, but well worth it.
Link of the week #
The Indian Space Research Organization (ISRO) achieved an amazing milestone - a successful Chandrayaan 3 mission including a soft landing of the Vikram lander and a rollout of the Pragyan rover. Congrats and kudos to everyone involved!
... ... and here is how the Chandrayaan-3 Rover ramped down from the Lander to the Lunar surface. pic.twitter.com/nEU8s1At0W

— ISRO (@isro) August 25, 2023
Subscribe to my posts #
Till next week. If you enjoyed reading this post, please consider sharing it via the links below and subscribing to the blog. You can subscribe via email using Substack. If you prefer RSS/news readers, you can click here for the feed link. If you prefer to follow only my weekly notes, here's the RSS feed for the Weekly Notes series.